Similitudes y Diferencias Entre el Análisis de Sistemas y la Ingeniería De Requisitos
Gladys Noemí Kaplan

Jorge Horacio Doorn
Palabras clave:
Análisis de Sistemas, Ingeniería de Requisitos, Requisitos del Software.
Resumen
Pese a la gran cantidad de años de uso del Análisis de Sistemas y de los años transcurridos desde la introducción de la Ingeniería de Requisitos, las diferencias y similitudes entre ambas permanecen confusas. Varios autores han presentado a la Ingeniería de Requisitos como una evolución natural del Análisis de Sistemas, sin indicar en qué consiste esa evolución y cuáles son sus consecuencias. Quizás parte de la confusión está originada en que tanto el Análisis de Sistemas como la Ingeniería de Requisitos abordan la misma problemática y comparten algunos métodos, herramientas y técnicas. Estas similitudes han llevado a considerar que pueden ser utilizadas indistintamente sin consecuencias. En el presente artículo se describen someramente ambas disciplinas y se analizan los efectos que se producen por la elección de una en lugar de la otra. La relevancia de la presente comparación reside en el hecho que una parte importante de las fallas de los sistemas de software son originadas por defectos en los requisitos, y estos suelen provenir justamente de la falta de percepción de la importancia de las diferencias entre ambas visiones.
Citas
Tom DeMarco, "Structured Analysis", Prentice Hall; Edición: 1 (21 de mayo de 1979), ISBN-10: 0138543801, ISBN-13: 978-0138543808, 1978.
Edward Yourdon & Larry L. Constantine, "Structured Design: Fundamentals of la Discipline of Computer Program and Systems Design", Yourdon Press, N.Y., 1978.
James Senn, "Analisis y Diseño de Sistemas de Informacion", Segunda Edicion, McGraw Hill, 1991.
Kendal y Kendal, "Analisis y Diseño de Sistemas", Tercera Edicion, Prentice Hall, México, 1997.
Zave, P., The Operational Versus the Conventional Approach to Software Development, Communications of the ACM, 27, 104-118, 1984.
Leite, J.C.S.P., "Engenharia de Requisitos", Notas Tutoriales, material de enseñanza en el curso Requirements Engineering, Computer Science Department of PUC-Rio, Brasil, 1994.
Loucopoulos, P., Karakostas, V., "System Requirements Engineering", McGraw-Hill, Londres, 1995.
Faulk, S.R., "Software Requirements: A Tutorial", en Software Engineering, editores M. Dorfman y R.H. Thayer, IEEE Computer Society Press, 1996, pp.82-103. Reimpreso en "Software Requirements Engineering", editores Richard H. Thayer y Merlin Dorfman, IEEE Computer Society Press, 2º edición, Los Alamitos, CA, 1997, pp.128- 149.
Jaelson Castro, Manuel Kolp,and John Mylopoulos, "A Requirements-Driven Development Methodology", K.R. Dittrich, A. Geppert, M.C. Norrie (Eds.): CaiSE 2001, LNCS 2068, pp. 108–123, 2001 © Springer-Verlag Berlin Heidelberg 2001.
Gane & Sarson, "Structured Systems Analysis: Tools and Techniques", Editor: McDonnell Douglas Infomation; ISBN-10: 0930196007, ISBN-13: 978-0930196004, Edition: 1. 1977.
Nadzeya Kiyavitskaya , Nicola Zeni , Luisa Mich , John Mylopoulos, "NLP-Based Requirements Modeling: Experiments on the Quality of the models", http://eprints.biblio.unitn.it/520", 2004.
Berry Daniel and Erik Kamsties, "Ambiguity in Requirements Specification" in "Perspectives on Software Requirements", Kluwer Academic Publishers, EEUU, capítulo 2, 2004, pp.7-44.
Jacobson, I., Christerson, M., Jonsson, P., Overgaard, G., "Object-Oriented Software Engineering - A Use Case Driven Approach", Reading, MA: Addison Wesley, Nueva York: ACM Press, 1992.
Booch, G., "Object-Oriented Analysis and Design", The Benjamin Cummings Publishing Company, Redwood City, CA, 1992.
"Inquiry-Based Requirements Analysis", Potts, C., Takahashi, K., Antón, A. I., IEEE Software, Vol. 11, No.2, pp 21-32, 1994.
Wirfs-Brock, R., "Designing Objects and Their Interactions: A Brief Look at Responsibility-Driven Design", Scenario-Based Design: Envisioning Work and Technology in System Development, editor J. Carroll, John Wiley, Nueva York, 1995, pp. 337-359.
Leite, J.C.S.P., "Eliciting Requirements Using a Natural Language Based Approach: The Case of the Meeting Scheduler", Monografía en Ciência da Computaçao Nº 13/93, Computer Science Department of PUC-Rio, Brasil, 1993.
Whitenack, B.G. Jr., "RAPPeL: A Requirements Analysis Process Pattern Language for Object Oriented Development", Knowledge Systems Corp., 1994.
Oberg, R., Probasco, L, Ericsson, M., "Applying Requirements Management with Use Cases", Rational Software Corporation, 1998.
Kovitz, B.L., "Practical Software Requirements: A manual of Content and Style", Greenwich, CT: Manning Publications Co., Octubre 1998.
Rolland, C., Ben Achour, C., Cauvet, C., Ralyté, J., Sutcliffe, A., Maiden, M., Jarke, M., Haumer, P., Pohl, K., Dubois, E., Heymans, P., "A Proposal for a Scenario Classification Framework", Requirements Engineering Journal, Springer-Verlag London Ltd., Vol.3, Nº1, 1998, pp.23-47.
Alspaugh, T.A., Antón, A.I., Barnes, T., Mott, B.W.,"An Integrated Scenario Management Strategy", International Symposium On Requirements Engineering (RE´99), Limerick, Irlanda, IEEE Computer Society Press, 1999, pp.142-149.
Ross, R., "The Business Rule Book: Classifying, Defining and Modeling Rules", Business Rule Solutions, LLC, 2º edición, 1997.
Leite J.C.S.P, Leonardi, M.C., "Business rules as organizational Policies", IEEE Ninth International Workshop on Software Specification and Design, IEEE Computer Society Press, 1998, pp.68-76.
Gottesdiener, E., "Business Rules as Requirements", Software Development, Vol.7, Nº12, Diciembre 1999.
Beck, K., "Extreme Programming Explained: Embrace Change", Addison-Wesley, 2000.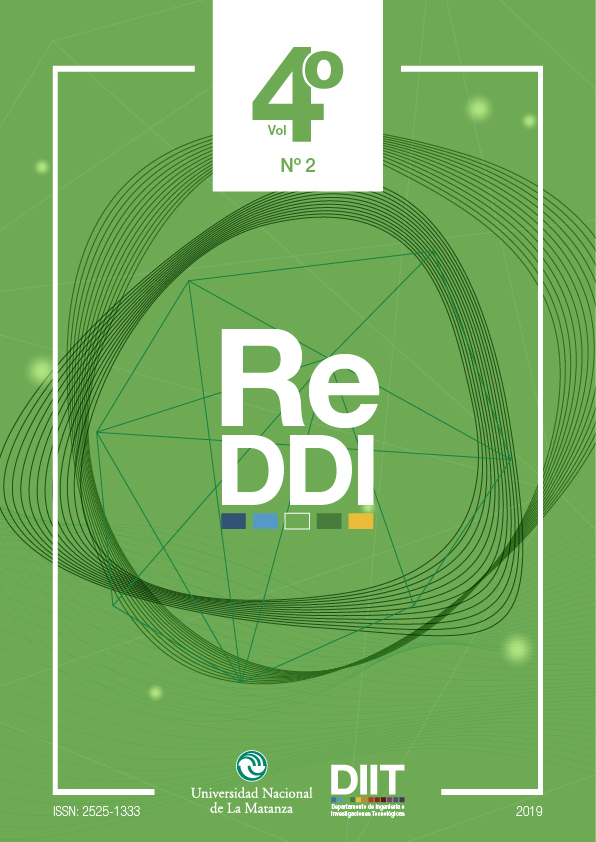 Sección
Artículos Científicos - Tecnológicos